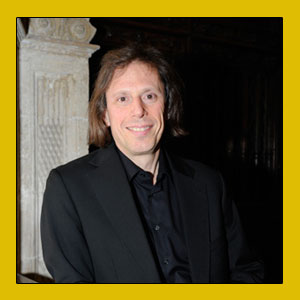 May

08
Share This
Tags
Exclusive Interview with Michael Alexander Willens on World Premiere Recording of Carl Heinrich Graun's Easter Oratorio
It's always a pleasure to share our experiences exploring uncommon classical music with others. But rarely do we get a chance to discuss a recording with esteemed professionals such as Maestro Michael Alexander Willens.
We at Expedition Audio were introduced to Mr. Willens when we recommended one of his previous recordings - orchestral works of  Sigismund von Neukomm. Music director of the Kölner Akademie, Mr. Willens earned his B.M and M.M degrees at the Juilliard School in New York and is known world-wide for his "well-rounded and impressive interpretation[s]". He has dedicated much of his career to the interest of bringing lesser known works, and works by contemporary American composers to the attention of music lovers through concerts and recordings. It is noteworthy that his varying background in performance practice styles and commitment to the discovery and performance of uncommon music is uniquely aligned with Expedition Audio's mission.
Recently, Mr. Willens spoke via e-mail to Paul Ballyk, reviewer on Expedition Audio, about his recent world premiere recording on cpo of Carl Heinrich Graun's Easter Oratorio. Here he shares his approach to the performance of Graun's unknown repertoire, how he has come upon uncommon works, and the importance of exploring "old new music."
Click here for the Expedition Audio recommendation of Michael Alexander Willen's new recording of Carl Heinrich Graun's Easter Oratorio. You can also play an extended sound sample of the CD in the right sidebar of that page.
Paul Ballyk: "Most listeners will be coming to the music of Carl Heinrich Graun for the first time here. Are there some references to other composers that you can cite so that our readers might know what to expect?"
Michael Alexander Willens: Carl Heinrich Graun was a contemporary of Händel, Bach and Telemann and composed in the German high baroque style (meaning a certain amount of Italian influence.) Any music by any of these contemporaries would serve as a good reference point for the music of Graun, as  one hears influences from all 3 in this oratorio.
PB: "Your orchestra and soloists have pulled off an absolutely splendid performance, but there is one aspect that has especially impressed me each time I've heard it. To my ear, there is a certain homogeneity of timbre or tonal color present; it's like brushed silver - a silvery warmth. I hear it not only across the vocal quartet, but also in your orchestra - your marvelous trumpets for example. Would you agree, and if so, is it deliberately achieved and how?"
MW: "Thank you for the compliment! I certainly always strive for the "silvery warmth" as you put it; but I would have to say that the homogeneity comes rather easily with period instruments, through the timbres themselves. The transparency of the instruments and the lack of a constant vibrato certainly help.
This work is beautifully orchestrated, every aria has a different combination of instruments which also helps to make a full range of colors. Regarding the vocal quartet, I always try to find singers whose voices blend well together in order to get the sound and color you refer to."
PB: "The Kölner Akademie is said to perform on both period and modern instruments. Was it the case for this Graun recording and if so, which sections of the orchestra used period instruments and what was the strategy behind their use?"
For the Graun (and actually for  all of our performances and recordings) we use instruments of the period; so for the Graun, it was baroque instruments. For Stravinsky it would be instruments of the period as well; meaning (believe it or not ) gut strings (for any pieces written before 1945) When we performed Sacre, we used gut strings and wind and brass instruments that were in use in Paris in the first part of the 20th century. The term modern instruments is confusing I guess; we should probably stop using it!
PB: "I have always been a huge fan of the cpo label for the high level of the performances and the recorded sound, but especially how they uncover such great music that none of us has heard of before - Graun's Easter Oratorio being a case in point. What is the usual process whereby recording projects are initiated? Do cpo artists make suggestions or is there a process within the label itself that makes this happen?"
MW: "This is often the way it happens; musicologists send scores to me (or to CPO) and if they are found to be interesting a recording is planned.
Another scenario is that a composer is suggested to me; whose name we may have heard of but know little or none of their music. This was the case with Johann Mattheson, a composer whose writings on theory and biographical information about his contemporaries was well known, but no one had ever heard a note of his music! We were fortunate to be able to record 3 CDs of his stuff. Also the neapolitan composer Francesco Durante (who was Pergolesi's teacher), is known for his Magnificat and a few other small works, but over 90% of his compositions are sitting in manuscript in various libraries. Preparing and recording his music for our recordings was a real eye opener to the Neapolitan school especially in regards to who borrowed from whom!
I would also like to add that we have recorded 11 CDs for ARS Produktion, which all feature world premiere recordings of works by unknown composers. All of the works were suggested to me by the featured soloists, or musicologist friends of mine."
PB: "Do you feel there is a growing audience for programs of completely unknown music such as this?"
MW: "I would certainly hope so. What makes it difficult now is that most concert presenters are afraid to program it on concerts, because they are afraid that audiences won't buy tickets. However through the recorded media , the audience is definitely growing, as indicated by the sales on iTunes and other services."
PB: "In your opinion, what is important about exploring new music?"
MW: "New music (actually in this case, old new music
) is the key to helping us understand our musical past and how it led us to where we are today. By learning about and hearing music from the contemporaries of the great masters, we are able to have a first hand experience and insight into the musical life at the time and how the music of one composer influenced another.
We are fortunate to be living at a time when all music is readily available and can easily be shared."
Click here  to listen to and read more about Michael Alexander Willen's recording.