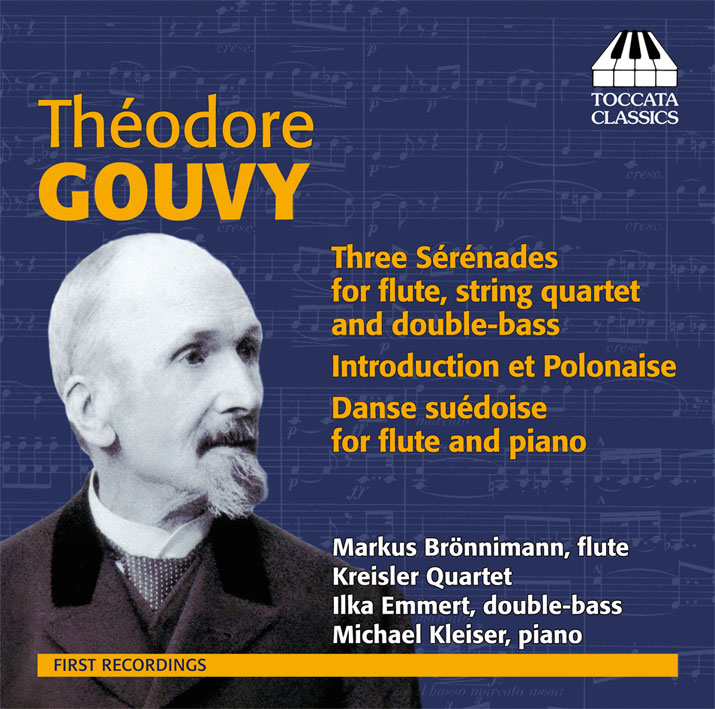 Jun

25
Share This
Album at a Glance

Record Label - Toccata Classics:
"Dedicated to producing recordings of the vast amount of top-notch classical music that the concert halls and major record companies are ignoring."
Release date: 2013-05-28
Tags
Related Posts
Théodore Gouvy: Serenades for Flute and Strings, et al. / Markus Bronnimann, flute
Here's a sample from the earlier Gouvy post on
Expedition Audio
, the final
Alla breve
movement from the
Fantaisie Symphonique
.